On this week's episode of the Hot Seat, we are happy to introduce our newest Physical Therapist, Cady Lucas! If you haven't seen it yet, click HERE to watch. Cady is from Colorado, and is coming to us from North Carolina, where she worked at Carolina Orthopedics and Sports Medicine. Cady, who is also an Athletic Trainer, loves working with people of all ages, but her passion is helping youth athletes.
Cady is certified in Dry Needling, and now is the perfect time to try if you've been hesitant, as all of our Dry Needling packages are 10% off!
And be sure to watch out for future emails, as this month we have A LOT going on!
Just a few things to remember…
The LEVEL UP program is starting June 10th! If you haven't called yet to reserve your spot, make sure to do that soon because spots are filling up fast!
We will also be doing Donuts for Dad in one of the days surrounding Father's Day, so stay tuned for the date.
Finally, for the month of June, all pillows will be $20 off and all Dry Needling packages are 10% off in celebration of all the awesome dads out there!
Give us a call today at 703-723-6758 or visit our website HERE to sign up for any of our upcoming programs, or to take advantage of the deals coming up in the month of June!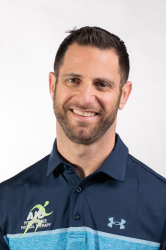 Latest posts by Andrew Dombek, PT, MSPT, CMTPT, CGFI
(see all)