It is time to be proactive about your health for once in your lifetime… it's the last quarter of the year, do you know what that means???? It's time for you to take care of those nagging, aching pains and injuries. Why now you ask? To save you both pain, time and money!
Let's start with MONEY. The insurance landscape has changed and many of you have high deductibles requiring you to guess how much money to place on your flexible spending account at the end of 2018. How in the world are you supposed to guesstimate how your health was going to fair a year ago. Maybe it has been a healthy year for you and your family and you have a large balance on your FSA card that expires on December 31, 2019. Why not get yourself right for 2020 by coming in for a 30 day course of PHYSICAL THERAPY or you can prepay a massage, dry needling or cupping package.
Maybe you have met your deductible and or your out of pocket maximum for 2019 why not get some of the kinks and stress out caused by the holiday season with some Physical Therapy treatment. Planning on running a Marathon in the spring? Get a head start on prepping your body and identifying your areas of weakness! The possibilities are endless but your 2019 FSA and PT benefits are not.
Next we will talk about your INSURANCE allotment of PHYSICAL THERAPY BENEFITS. If you don't use all of your allowable physical therapy visits for 2019 in 2019 you'll lose them!!! Sure you'll get more visits at the start of the new year when your insurance plan renews, but…if you wait on that nagging, aching pain, as minor as it may seem, you're putting yourself at risk. Let me explain…
Say you decide that in the first quarter of the 2020 it's now time to get that pain or injury taken care of. You will start to use up your 2020 physical therapy insurance visits. That can become an expensive problem if you suffer another injury later in 2020 and you don't have enough insurance visits left to get you through. That will cost you money out of your pocket to get out pain and back to doing the things you love.
Then there is TIME. The most valuable thing in life. When you let an injury go, your body will compensate around that injury more and more. Even day to day movements let alone sports and higher level activities will put more stress on the injury, or worse yet, other areas of the body. Simply put the longer you let an injury go the longer it will take to recover from that injury.
Lastly, PAIN. Pain means that there is a break down in your body, a weak link. With that you are always at risk to make it worse. You're just waiting for the straw to break the camel's back so to speak. When the time comes that you do too much volume, frequency or intensity of an activity that weak link will get worse.
The point of all this is, it's great advice to be proactive with your health. No better day than today to take care of a nagging, aching pain or injury. It will save you pain, time and money!!!
Give us a call at 703-723-6758 to speak with one of our Specialists and see if the time is right for you to save!
OR
Text us at 703-574-0225 to chat with one of our Physical Therapists!
Dedicated to your health & wellness!
Andrew Dombek
Want To Find Out If The Time is Right For You To Save Time, Money and Get Rid Of That PAIN?
IF your ready to be proactive about your health and wellness we are offering you a FREE 20-30 minute DISCOVERY VISIT where you'll find…
· Immediate peace of mind upon discovering what is contributing to your Pain.
· Finally getting on track to spending more time with (and keeping up with!) friends and family in life and in the activities you love.
· Getting a "second opinion" if you've been told "it's your age" or "just accept it"…
· Discover natural, drug-free ways to recover from Pain.
…Get all this and more vital health information gifted to you for just 20-30 minutes of your time to make a better, more educated decision about the future of your ability to stay active and mobile!
The Specialists at AID Performance Physical Therapy developed Discovery Visits to help the pain sufferers in our community make better and more informed decisions about their healthcare. A Discovery Visit provides time with one of our Specialists for your specific situation. They will provide you with valuable information to help you make the best decision in regards to your health. It is 100% completely FREE and often the gateway for pain sufferers' path to recovery.
Limited FREE DISCOVERY VISITS are Available. Secure Your FREE Visit NOW!
(You can leave a message, 24hrs.)
Call 703-723-6758  or Text  703-574-0225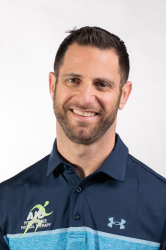 Latest posts by Andrew Dombek, PT, MSPT, CMTPT, CGFI
(see all)