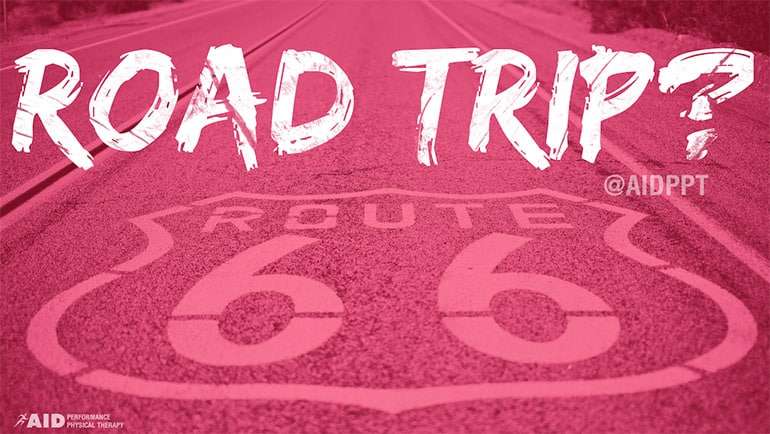 Does your summer vacation plans involve you sitting in the car for a really, really long time?
Are you concerned that your back or neck pain will put a damper on those plans?
I'm the first one to tell you that anytime I have a long car ride on the horizon I start to worry about how uncomfortable I might be sitting in the drivers seat for 6+ hours in the drivers seat in traffic driving on Interstate 95.
I start to prepare for that long road trip by spending more time on my foam roller and book several appointments with my Massage and Physical Therapists to get some work done on getting my back muscles nice and loose and my core and glutes really strong.
Don't panic because we've got your back!
Let our back and neck pain specialists at AID help you turn that frown upside down!
Call 703.723.6758 or click here to schedule your free discovery session and let one of our pain relief experts help you make the best decision about how to handle your potential vacation stopper.
Sincerely, your fellow back pain sufferer,
Andrew Dombek
P.S. Here is some extra motivation to call today…
AID Performance Physical Therapy's SUMMER DISCOUNT SPECIALS Starting June 16th »

Latest posts by Andrew Dombek, PT, MSPT, CMTPT, CGFI
(see all)