Hey there, it's Andrew. Hope you are having great day. I wanted to keep you in the loop on all things AID PPT. We are really excited about the move and are constantly planning and prepping for the new location.
In case you missed it, we have found and secured a new location for our office to move to this June. If you want to find out where we are moving to you will have to check out our Facebook page and Website. I will be releasing a video soon revealing the location of the new office space!
Yes, I have said that I was going to be releasing a video but the weather has been uncooperative when I am not treating patients. Then if you were not aware, Eden, my daughter is playing both Travel Soccer and AAU basketball, this spring so Tanya and I are running her around to practice. Practices are everyday, weather permitting, are Monday through Friday, sometime she has both sports on the same day back to back. Oh boy, to be young and have endless energy.

So, I am doing as a I say by having Eden not focus on just one sport but she also has the luxury of having me for her dad…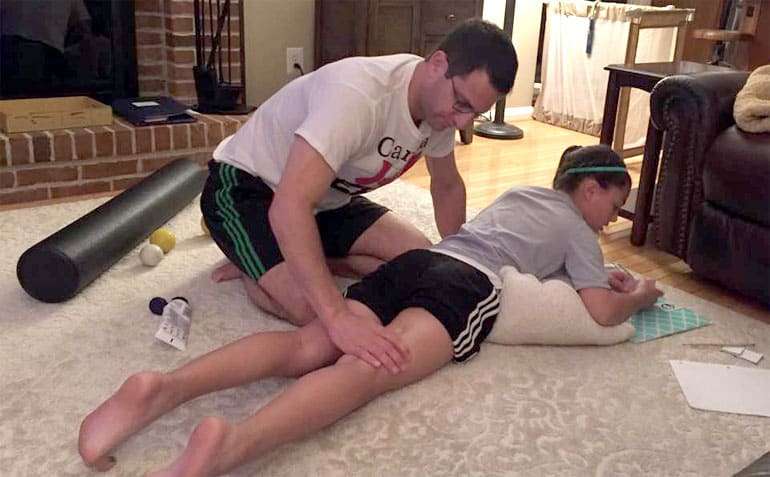 Sorry for the digression…
…Back to the new location; it is going to be awesome!
If you have not seen our new website, you should check it out www.aidppt.com, but you would see that we are changing our business model to better server you. Our new mission is:
"To help people make better decisions about their healthcare."
We are offering free guides to everything from back pain and knee pain runners injuries and athletic performance issues. Check out our Friends and Family page to use for yourself or share with someone you know who could use our help. Click Here
Anyhow, the new office is going to continue with our evolving practice focusing on how we can better serve all of you. I have been asking the customers what they want to have in the office and the services you would like us to provide for you.
Well, we have listened! We now have on staff a massage therapist and a nutritionist and once we open the new space we will be offering personal training, small group training, wellness (post rehab), and a return to sport program.
We are open to more suggestions!
Stay active Loudoun County,
Andrew
P.S. Stayed tuned to learn more about the new programs and status updates on new office space. If you can't wait to hear the latest via email we tend to put out the news faster on Facebook and Twitter (follow me @AIDPPT). On those sites, you will also see our video blog, recipes, tips, tricks and exercises…

Latest posts by Andrew Dombek, PT, MSPT, CMTPT, CGFI
(see all)